CRIMEAN TRAVELOGUES BY LESYA UKRAINKA AND IVAN TRUSH: INTERMEDIAL PARALLELS
Keywords:
the Crimea, intermediality, geopoetics, landscape, marinist, exoticism, Crimean Tatar culture
Abstract
The Purpose of the Study is to provide a theoretical justification of the hypothesis regarding the distinct and similar artistic approaches undertaken by painter Ivan Trush and writer Lesya Ukrainka in capturing the multidimensional essence of the Crimea.  Both artists are prominent representatives of the Ukrainian modernistic culture of the late 19th and early 20th centuries. For the first time, the subject of analysis is a comparison of the Crimean discourse by representatives of different art forms, which is the Novelty of the Study. The Мethodology. The topic is comprehended through intermedial interpretation, which involves examining how various artistic forms interact and influence one another. Additionally, the study employs elements of imagological analysis as a branch of comparative studies, delving into cultural images and stereotypes presented in the artists' works. The Conclusions. The paper proves that Lesya Ukrainka and Ivan Trush expanded the palette of national art with traveling motifs. In several of their works, mirror impressions are captured through different art forms. Both Trush and Lesya Ukrainka proved to be masters of marine landscapes and mountain views. Both poeticized the exotic vegetation of the Crimea in their travelogues. The poet and painter discovered Crimean Tatar culture, which is represented by images of religious buildings and ethnic peculiarities of local people's clothing. With their Crimean texts, Lesya Ukrainka and Ivan Trush significantly enriched the traditional picture of the Ukrainian world. The results acquired can serve as a foundational platform for subsequent scholarly inquiries into the intricate cultural interplay between Ukrainian and Crimean Tatar heritages, grounded in the analysis of visual and literary artistic expressions.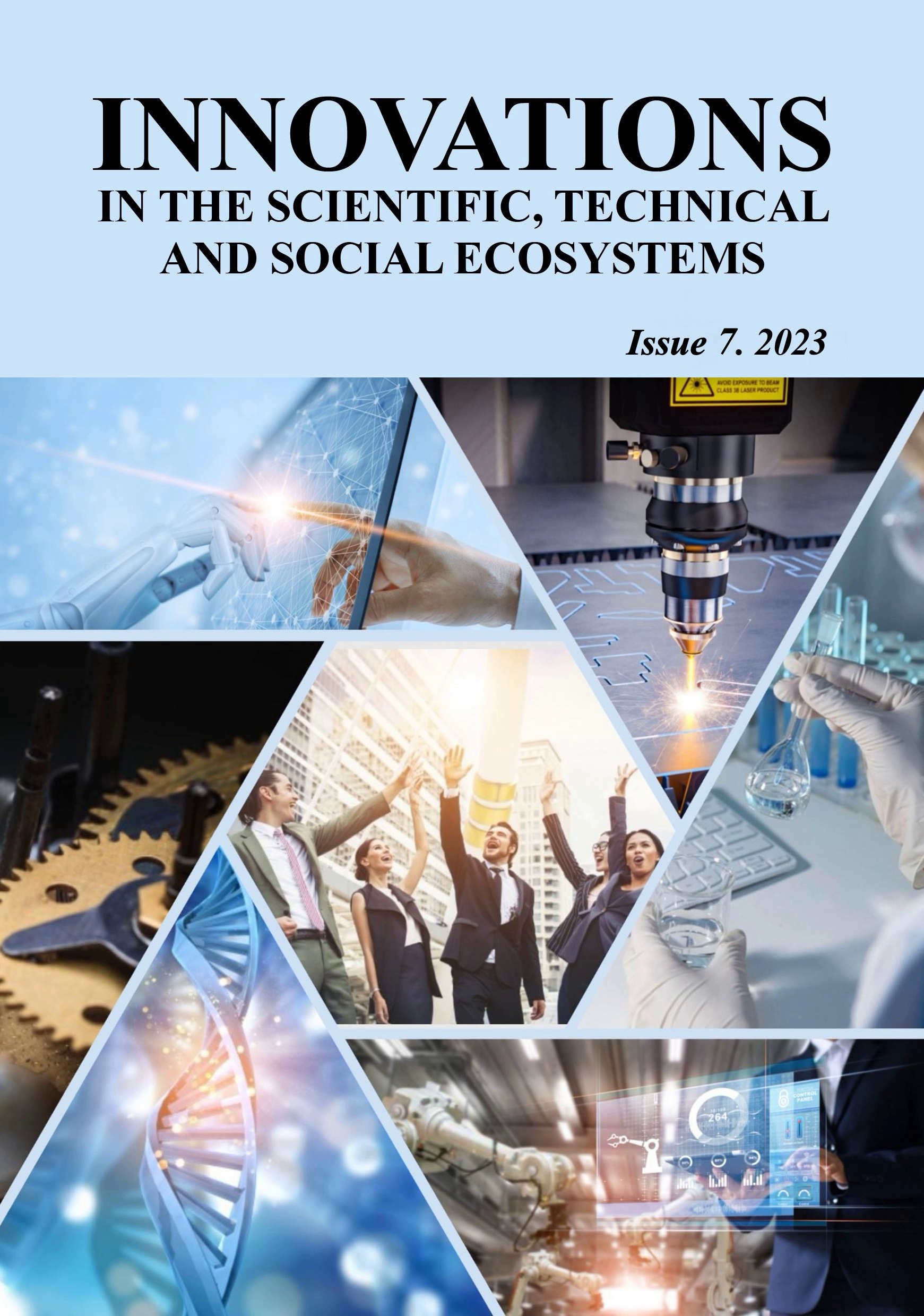 Downloads
How to Cite
KOCHERHA, S. ., & VISYCH, O. (2023). CRIMEAN TRAVELOGUES BY LESYA UKRAINKA AND IVAN TRUSH: INTERMEDIAL PARALLELS. INNOVATIONS IN THE SCIENTIFIC, TECHNICAL AND SOCIAL ECOSYSTEMS, 1(7), 58−80. https://doi.org/10.56378/SKOV20230909
License
Copyright (c) 2023 Олександра ВІСИЧ, Світлана КОЧЕРГА
This work is licensed under a Creative Commons Attribution-NonCommercial-NoDerivatives 4.0 International License.